Ratan Thiyam , An Artistic Director Profile
PADMASHREE AWARDEE
By Donny Luwang *

Ratan Thiyam was born into a family of artistes in January 20, 1948 at Nabadwip West Bengal, Nadia District and brought up at Haobam Dewan Lane, Imphal - his father, Guru Thiyam Tarunkumar was one of the most respected gurus of Classical Manipuri Dance and his mother, Bilasini Devi was renowned dancer. He grew up surrounded by art and art-making but also amid the privations that went with the performative life.

A graduate of Dramatic Arts from National School of Drama, New Delhi Ratan Thiyam is a multifaceted artiste. He works as a designer, music composer, choreographer, lighting expert, costume designer, architect and also a playwright, painter and poet.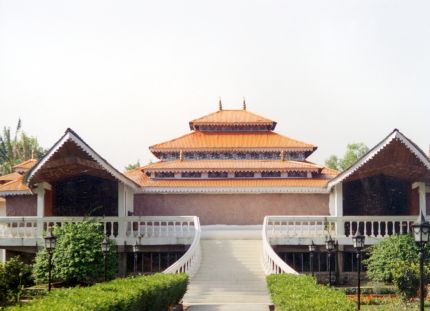 Chorus Repertory Theatre Company
In 1976, he started Chorus Repertory Theatre Company at Imphal and close to a quarter of a century later, it still fascinates audiences with the grace and style of its spectacular canvas.
All kind of experiments were taking place there and for years the process of artistic experiments went on. One cannot fully appreciate Thiyam's theatre without understanding his relationship with his repertory company, and with actor training. He sees theatre as "collective expression".
Talking of the ideal actor, he says: 'Theatre is a composite art, and the actor a vehicle for expression of the thematic content. So the actor must be a composite man..... He need not master all forms of art but he must acquire the basics of aesthetics so that he can utilize the experience as a vehicle of expression in a space called the performance stage".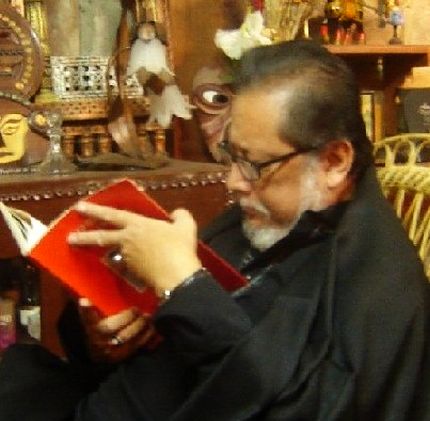 Ratan Thiyam
Ratan Thiyam's intense and holistic production style - all members are trained in dance, acting, martial arts, stagecraft and design - embraces traditional Manipuri forms as well as other methods, developed over time to support Chorus Repertory Theatre's esthetic approach.
Emphasis on vocal and breath techniques, and in physical stamina and control, provide the means to accomplish impressive aural and movement feats. Thiyam's work are tightly choreographed; his actors must physically push the limits of character. "I have always found human expression more convincing when it is physically portrayed, when there is a body rhythm".
An important functionary of many premier art and cultural institutions of the country, Ratan Thiyam has made a difference at the core level. He is the Chairman/Director of the Chorus Repertory Theatre, Imphal, Member of the Society and the Governing Body of the National Science Museum, Kolkata; Departmental Advisory Board Member of the Education in Arts and Aesthetics of NCERT, New Delhi; Chairman Heritage Foundation, Imphal; Vice-Chairman of the Rajiv Gandhi Centre for Culture, Manipur.
He has served as a Council Member of Manipur State Kala Akademi, Imphal; Advisor All India Radio, Imphal; Senate Member Manipur University; Member Manipur University Court; Member of the First Court of Nagaland University, Nagaland; Member of the Governing Council, ICCR, New Delhi; Chairman Review Committee North East Zone Cultural Centre, Dimapur; Member of the Programme advisory Committee of All India Radio, Imphal among other post.
And formerly, Director National School of Drama, New Delhi; Executive Council Member Sangeet Natak Akademi, New Delhi; Member of the Advisory Board National School of Drama, New Delhi; Member of the Advisory Committee National Handicraft & Handloom Museum, New Delhi; Member of the Tribal Development Committee, New Delhi; Member of the Advisory Committee of the Rangamandal, Bharat Bhavan; Advisor Jawaharlal Nehru Manipur Dance Academy, Imphal; Member of the Academic Council, National School of Drama, New Delhi; Vice Chairman, Jawaharlal Nehru Manipur Dance Academy, Imphal etc.
In recognition to Ratan Thiyam's contribution in the field of theatre he has been adorned with following prestigious awards and titles:
National Academy Award (Sangeet Natak Akademi), 1987;
Padmashree, 1989;
Nandikar, 1992,
La Grande Medaille, 1997 (France);
International Man of the Year in the field of Theatre and Humanism, 1998-99;
B.M. Shah Award, 2000;
Ganakrishti Award, 2002;
B.V. Karanth Smriti Puruskar, 2004,
One India One People Award, 2006,
Kalidas Samman 2006,
NETV People's Choice Award, 2006,
SIU-KA-PHA National Award, 2006 and
Alakazi Foundation Award, 2008.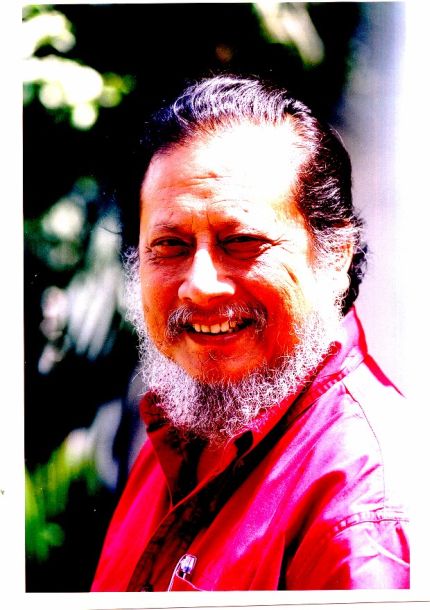 Ratan Thiyam
Mr. Thiyam has received Fellow & Special invitations from Ford foundation (USA), Manipur State Kala Akademi (Imphal), Japan foundation (Japan), Korean Foundation (Seoul). And he has made his special study tour in USA, UK, Japan, Hong Kong, Greece, Philippines, Thailand, Burma, Indonesia, Yugoslavia, Spain, USSR, France, Australia, and Cambodia.
Apart from doing theatre Ratan Thiyam has also been invited and participated in many of the important National and International events including
International Theatre Conference, Novisad (Yugoslavia),
East-West Encounter, Mumbai (India),
International Seminar on Greek Tragedy, Delphi (Greece),
Indo-Soviet Conference (Moscow),
International Seminar (Poland),
Indo-Greek symposium (Greece),
India-Greece 2000 years of Cultural Exchange symposium, New Delhi (India),
International conference on "Culture of Peace: The experience and experiments", New Delhi (India).
He has also been participated as Visualizer, Choreographer and presenter in Asian Arts Festival (Hong Kong), Festival of India in UK, Festival of India in USSR, Festival of France in India, and also Artistic Director, Designer, Choreographer in Festival of India in Germany.
Ratan Thiyam with special invitations has been to Italy and New York to teach the theatre students at Orvieto, Italy and Fordham University, New York (USA).
Known to be one of the most prominent theatre directors both in the National and International scene
Ratan Thiyam is ranked among the best Directors of the world like Peter Brook, Tadashi Suzuki, Arianne Mnouchkine, Grotowsky, Eugino Berba and Robert Wilson
.
Ratan Thiyam has directed more than 50-productions of original, adaptation and translated plays and produced world class productions including
Chakravyuha
(The Wheel of War),
Urubhangam, Uttar-Priyadarshi
(The Final Beatitude),
Blind Age
,
Hey Nungshibi Prithivi
(My Earth, My Love) and
Chinglon Mapan Tampak Ama
(Nine Hills One Valley) which are known as masterpieces in the world theatre movement.
And his productions achieved most prestigious awards including "
Indo-Greek Friendship Award
(Greece), 1984"; "
Fringe Firsts
, 1987 from Edinburgh International theatre Festival"; "
Diploma of Cervantino International theatre Festival
, 1990".
His productions has been participated in various National and International Theatre Festivals in India and abroad including
Pan-Asiatico, 1984 (Rome),
Indo-Greek Symposium, 1984 (Greece),
East-West Encounter, 1986 (Mumbai),
Festival of India USSR,
Cardiff International Festival, 1987 (Cardiff),
Dublin Theatre Festival, 1987 (Dublin),
Glasgow Festival 1987 (Glasgow),
Mitsui International Theatre Festival, 1992 (Japan),
Toga International Theatre Festival, 1994 (Japan),
Festival d' Avignon 1995 (France),
International conference on Culture of Peace: The experience and experiments, 1996 (New Delhi),
Festival of India in Thailand, 1996,
South Asian Theatre Festival, 1997 (Bangladesh),
50- years of Indian Independence Day celebration in Sri Lanka, 1997,
Festival of Perth, 1998 (Australia),
Telstra Adelaide Festival, 1998 (Australia),
New Zealand International Festival of the Arts, 1998 (New Zealand),
Festival of Nations, 1998 (Switzerland),
7th International Festival of Scenic Arts, 1998 (Brazil),
Indian Trade Fair Exhibition at Dhaka, 1999 (Bangladesh),
50-years of Indian Independence Day Celebration in Nepal, 2000,
the Fall 2000 North American Debut Tour in the following cities -
Kennedy Center (Washington DC),
University of Massachusetts (Amherst),
Ordway Center for the Performing Arts & Walker Art Center (Minneapolis/St. Paul),
University of California (Berkeley),
UCLA Performing Arts (Los Angeles),
University of Arizona (Tucson),
Duke University (Durham, North Carolina),
BAM-Brooklyn Academy of Music (New York).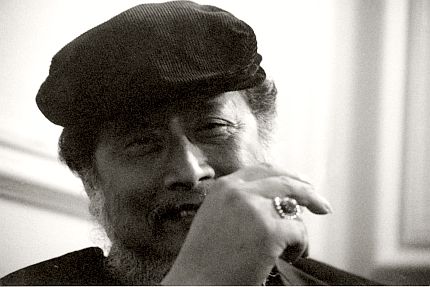 Ratan Thiyam
And also participated in
BeSeTo International Theatre Festival, 2001 (Japan);
Barbican International Theatre Event, 2001 (BITE: 01), London (United Kingdom);
3rd International Spring Arts Festival 2002, Shizuoka (Japan) and
Toga Festival 2002, Toga (Japan);
festival organized by High Commission of India in Bangladesh, 2004 (Dhaka);
3rd Asia-Pacific Arts Forum: 2005 (Taiwan);
Biennale Bonn: Indien 2006 (Germany);
Fall 2006 USA Tour in the following festival and places -
Brooklyn Academy of Music Next Wave Festival,
Carolina Performing Arts at University of North Carolina/Chapel Hill,
Lied Center of Kansas at University of Kansas/Lawrence,
Mondavi Center at UC Davis and Cal Performances at UC Berkeley.
And recently been to United Kingdom for Barbican International Theatre Event, 2007 London (BITE:07);
Dr. Neelan Tiruchelvam Memorial Cultural Event 2008, Colombo;
India's Independence Day Celebration at Sri lanka, 2008 and
Singapore Arts Festival, 2008
His performances has also taken place in different places and cities including - London, Delphi, Kalamata, Thessalonica, Kavala, Athens, Yaroslov, Leningrad, Minsk, Barisova, Southampton, Omag, Amsterdam, Gainsborough, Bradford, Querentaro, Guanajuato, Cruz-A-Zul, Guaquil, Quito, Havana, Manizales, Cuba, Bogotá, Lima, Thimpu, Haa, Bangkok, Chiang Mai, Wellington, Zurich, Katmandu, Tokyo, Toga, Shizuoka, Toyama, Taipei, Yilan, Bonn, Brooklyn, Kansas, Durham/North Carolina, Davis, New York, Berkeley etc. etc.
The US Debut Tour in fall 2000 with
UTTAR-PRIYADARSHI
has drawn worldwide attention in bringing peace and non-violence through theatre and received fantastic reviews in the media including LOS ANGELES TIMES, NEW YORK TIMES, WASHINGTON POST, etc.
---
* Donny Luwang is a young Manipuri writer / reporter based at Imphal. He contributes regularly to e-pao.net.
This article was webcasted at e-pao.net on 10 April 2009.
---
* Comments posted by users in this discussion thread and other parts of this site are opinions of the individuals posting them (whose user ID is displayed alongside) and not the views of e-pao.net. We strongly recommend that users exercise responsibility, sensitivity and caution over language while writing your opinions which will be seen and read by other users. Please read a complete Guideline on using comments on this website.