Rajkumar Jhaljit Singh
- Padmashri Awardee of Literature -
By Donny Luwang *

Born on 14th September, 1924 at Yaiskul Hiruhanba Leikai, Imphal, son of Late Maipak Sana and Ningthemcha Rajani Devi was not only the distinguished guru of Literature but also an academician, patriot as well as a significant lawyer of the state and politician in his entire career. And the contribution which he has given to the state in the field of literature has been honoured with the most prestigious award of the country Padmashri in 1999 by the then president of India K.R. Narayan.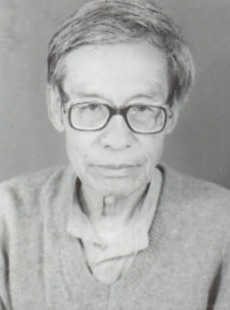 Rajkumar Jhaljit Singh
He studied at Yaiskul Nupimacha School, Pattigrew L.P. School , Moirangkhom Upper Primary School, Johnoston High School till 10th standard. And to further continued his studies he studied at Gauhati Cotton College and completed his graduation there. Again he completed his Master in Economic and LLB in Calcutta (now Kolkata) University.
Being an outstanding student he obtained several kinds of Scholarships and Free Studentship. He stood in second position for whole state of Manipur in matriculation examination which was taken by Gauhati University and he also obtained first position in BA Economics for Assam from Cotton College and also Pratibha medal.
From the beginning of his career he was not only a good student but also participated in debate competition as well as extra curriculum activities in his academic career which made him to exposed and known by everyone. To face and fight the economics exploitation when India was ruled by the British Government he decided to do his studies in Economics and LLB to stop the violation of human rights at that time and to bring a change in the country though he was always wanted to devote his studies in science.
The Independent of country was also the ideal objective of R.K. Jhaljit from the beginning of his childhood. So, he was one of the people who denied dressing those outfits which were imported from the foreign countries and was also the part of those people who struggle to bring khadi movement (the only means of outfits which were made in India at that time) in the country when he was studying in seven standards. He was also the member working committee and officiating general secretary of Student Federation.
And at that time when he was member of Student Federation there was not a single college in Manipur, so the federation demanded to set up a college in the state. And when he was the student of Cotton College he went to Delhi to participate in All India Students' Congress.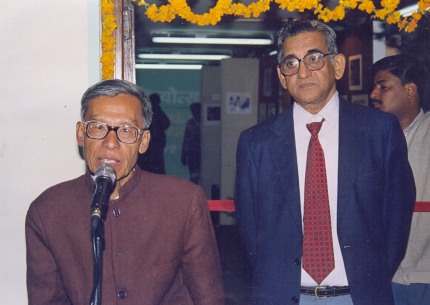 Rajkumar Jhaljit Singh at an Award ceremony
His encouragement to fight for the freedom of India raised more when he attended the said meeting in Delhi and after watching and hearing that freedom fighter. Jhaljit join active politics when he was studying graduation and was the member of Assam Pradesh Congress Committee.
When Manipur was in Assam province he was member of executive committee and working committee of Assam Congress Committee and was also the general secretary of Manipur Pradesh Congress Committee for three consecutive terms. He also played major role for the movement to part the Manipur as a full fledged state from Assam province as well as demanded to convert Manipur from being a Part 'C' state to Union Territory and to a full fledged state.
In 1951 he was an editor of Journal known as "
Anouba Matam
" and tired to bring the journalism in the state. In 1955 under Gauhati High Court he was worked and became a well known lawyer at that moment. And in 1958 he was appointed as lecture in Manipur Law College (now LMS Law College) and later principal of the institute.
And was also a visiting faculty of Law and Court member of Gauhati University. In 1982 he started his worked in Manipur University as Controler of Examination. And in 1986 he retired from Manipur University. From 1987 to 1989 R.K. Jhaljit was the president of Manipur Sahitya Parishad and he is also presently working as a member of working Committee.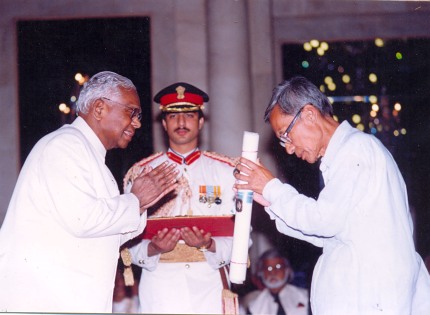 Receiving Padmashri in 1999 by the then president of India K.R. Narayan
And for Sahitya Akademi, New Delhi he was the member of general council and advisory board. And he was the founder and president of Manipur Sanskrit Parishad. And he is now the member of management committee of Sanskrit College run by the said Parishad as well as the president of Research Society of Manipur.
And being the lover of the Manipuri language he also tried to include the language in 8th Schedule. Shri Rajkumar Jhaljit Singh has also wrote several books and published some remarkable books such as "
A Short History of Manipur
", "
History of Manipur Literature
" and many others connected to the field of literature and a unpublished novel known as "
Gomti
".
R.K. Jhaljit who also received various prestigious award of state in the field of Literature he has also translated and published "
Mahatma Gandhi's Hind Swaraj
" and currently writing his own biography.
---
* Donny Luwang is a young Manipuri writer / reporter based at Imphal. He contributes regularly to e-pao.net.
This article was webcasted at e-pao.net on 19th April 2009.
---
* Comments posted by users in this discussion thread and other parts of this site are opinions of the individuals posting them (whose user ID is displayed alongside) and not the views of e-pao.net. We strongly recommend that users exercise responsibility, sensitivity and caution over language while writing your opinions which will be seen and read by other users. Please read a complete Guideline on using comments on this website.