Cultural Heritage Complex
- Part 5-
By: Mutua Bahadur *



Meetei (Manipuri) Textile

From the very early time of B.C., Meetei used the art of textile in back strap/loin loom. Silk and plain cotton cloths are common in Meetei textile. The British records based on its findings at the time of Manipuri exploration in l882 conducted by the British East India Company reveals that mulberry plants were widely grown in most place of the land. Mulberry eggs mostly in semi-wild were found in large quantities.

It is stated that many centuries' back the people of mainland India know about silk industry and silk cloths were widely used in this land. The various patterns and designs are made in the loin loom. In the 11th century it was started to use throw shuttle loom. Latter on with the introduction of fly shuttle loom (Kol) in 1900 it is widely produced various designs and plain cloths. The cloths are coloured by traditional method of vegetable dying. Since 1930 various chemical dye cloths are abundantly available in the markets of Manipur.

Most of the designed cloths found so far in Manipur are one which patterns are woven in extra-weft. There are different designed in plain cloths with the help of needle works. It may be mentioned that the "Acheik" a special silk clothe which has been made by the Meetei of Myanmar with different small shuttles in 120 numbers.

Since the King Loiyumba's time (1074-1122), a few selected individuals of different clans of Meetei were assigned to look after the profession of cloths making by giving titles as their surnames. There are 32 surnames of cloths making families in Manipur. The work of cloths dying was also assigned to the different 7 surnames and one particular surname out of these surnames indicated one's particular profession of cloths dying with a specific colour.

The assigned duties of the clans are not interchangeable. But this tradition is no longer survived in the recent development process of the society. The textile products of Meetei like bed cover, curtain, tray and coy, breakfast table napkin and dressing gown etc. were exported to the outside countries like Europe, Australia and Africa before the Second World War.



Fig 27

Fig 28

Fig 29

Fig 30
Tribal Textile
Most of the textile products of Manipuri tribal world are the products of loin loom. This tradition is still continued without any technical innovation. They did not have the idea of using silk. From early time they begin to produce only plain cloths. In and around 1950, they imported staple yarn through the Marawari business community and used to produce designed cloths.
The pattern of their design is woven in extra-weft. They started to produce cloths by using four-ply acrylic wool since 1960-70. Then after 1980 they use two-ply wool. Most of the tribal peoples of Northeast India are accustomed to loin loom. The tribal textile cloths are not produced for market. They prepared cloths only for their daily consumption. So they take a long time to produce a piece of cloth.

Fig 31

Fig 32
See an accompanying gallery on this here.
To be continued ....
---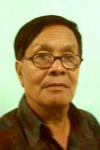 Mutua Bahadur



* Mutua Bahadur contributes to e-pao.net regularly. This article was webcasted on May 08, 2010.


* Comments posted by users in this discussion thread and other parts of this site are opinions of the individuals posting them (whose user ID is displayed alongside) and not the views of e-pao.net. We strongly recommend that users exercise responsibility, sensitivity and caution over language while writing your opinions which will be seen and read by other users. Please read a complete Guideline on using comments on this website.